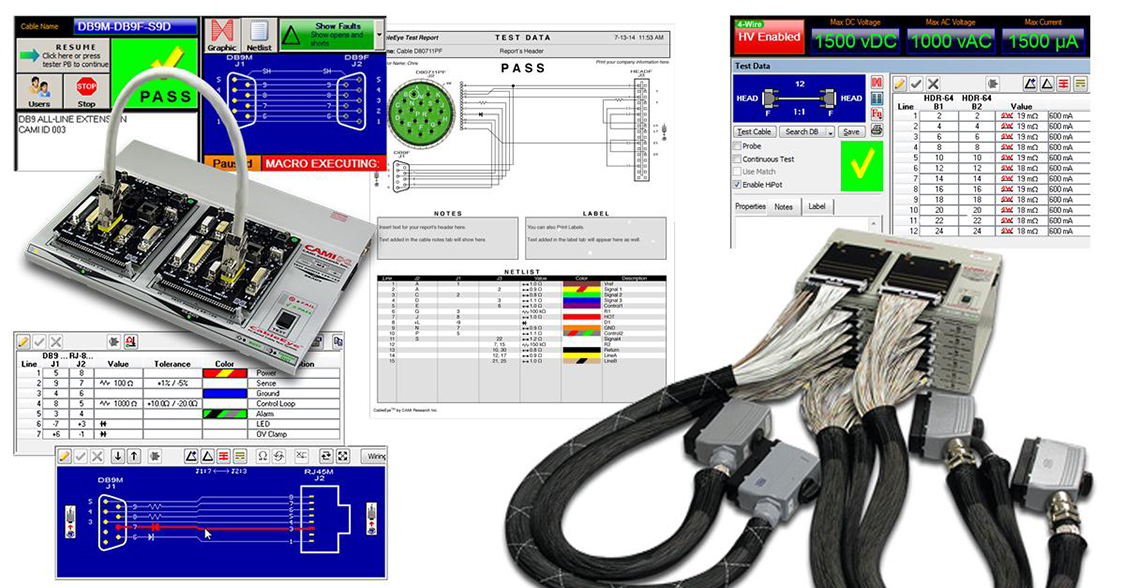 Wire harnesses and cabling are our specialty. Many Power Supplies and Power Converters require complicated and sophisticated internal wire harnesses. Because we are quality conscious, we use specialized wire harness testers made by https://lnkd.in/gV3gJct. With these software-driven cable and harness testers, we find defective connections or miswired cables instantly, before they damage equipment or waste valuable technician time. Our cable and harness testers have a unique, graphic wiring display to visually pinpoint problems when wiring errors are detected, and offer under a second PASS/FAIL testing for production environments. We can instantly locate intermittent connections and identify their position in the cable. We can test over 2000 test points in under 10 seconds. We test not only for continuity but for resistance, as well. With our computerized tester, we can set two resistance thresholds, one for good connections down to 0.3 Ω, and one for isolation up to 10 MΩ. During the harness-making process, we can measure embedded resistors and resistor networks, check the orientation of diodes, and measure diode forward voltage.


This is just a brief overview of many capabilities associated with our harness and cable making at OHMAmericas.
Satisfied customers are the key to our success. We carefully consider every detail of your specifications. Size, precision output, temperature, vibration, elevation, and mechanical accuracy are completed to exacting specifications. Nothing ignored – everything considered.
Contact us